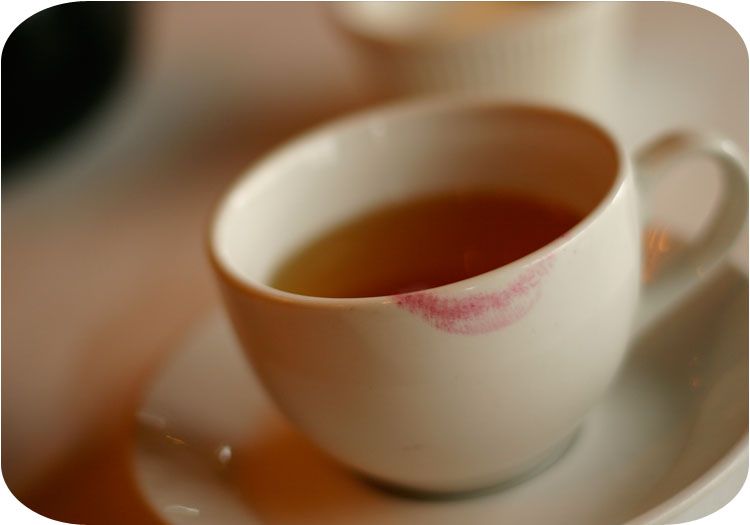 image from "Escaping the Inkwell"
How many cups of tea and coffee have I left unfinished this past week? Lots! I seem to be trying to do too many new things and forgetting to finish the previous one. I find a half-drunk cup by the computer, another in the workroom, another on the cupboard in the front room ...
In an attempt to finish something I am adding this old make. I found these pics lurking on the pc which I was going to show ages ago. The item was an old jumper of Mr C's which had been put out for the bin due to a dribble on the front.
I cut the sleeves shorter and created a bolero-style open front.
I neatened the edges with a zig-zag machine stitch, pulling the fabric tightly to create a frilly hem and added two buttons and some lovely matching ribbon.
I also completed making redcurrant jelly with our garden produce. Yum. Must make a larger quantity next time. I used labels photocopied from my new
"The French-Inspired Home".
There's another thing that I haven't had time for - finishing reading this fab book.
And to complete today's post, yet another item to finish. Well, to start really. I bought this horrible (soon to be lovely) little stool from a charity shop and am itching to paint and recover. Watch this space ...